---
"You are the world, you are the children, you make a better day."
Dear children,
Children's Day – this special day is celebrated across India  on 14 November every year on the birth anniversary of the first Prime Minister of India Jawaharlal Nehru also called 'Chacha Nehru with the aim of increasing the awareness of the rights, care and education of children.
Nehru was very fond of kids, and always opined that children should be carefully and lovingly nurtured, as they are the future of the nation and the citizens of tomorrow.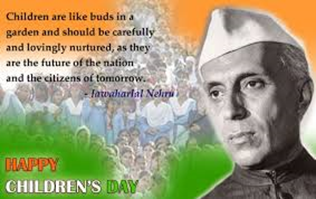 It is your day today – in all its entirety.
You are the protagonists of our site – you are the reason we exist – you are the heart of ZOYLU. So, dear little heartbeats, we think of you with fondness and love as we think of you on all other days.
You are the rainbows of our lives – you add the color to an otherwise colorless world and make it more vibrant and buoyant with your cheerful smiles, innocent faces and peppy talks.
Your day is special to us as much as it is to you, so today on behalf of the whole family of ZOYLU, we wish you all a Very Very Very Happy Children's Day.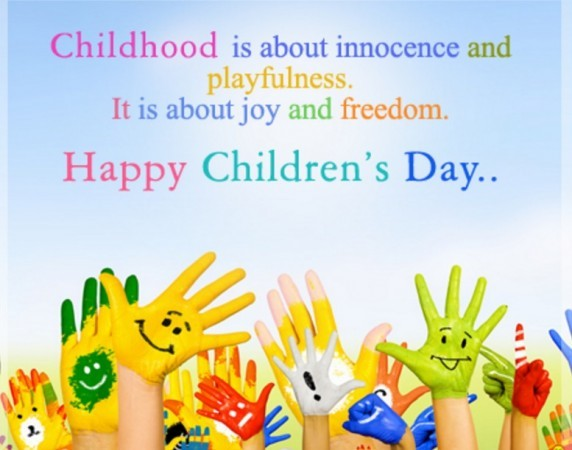 A wish that rules the roost in every adult's life – Hum bhi agar bacche hote.  If only we could be kids again. Ha ha, we need to invent a time machine and go back, na? Not possible, so we adults, live our childhood through you.
Time passes by very quickly and before the weight of time weighs us down, you kids should make the most of your childhood. You are a box of wonder. You will refute saying Oh no…boring childhood…such a lot of H.W. C.W. tests – mind boggling. You might feel you lack the freedom which we adults have. NO! It is not so. You have the freedom…just feel it, breathe it. As you grow up too, take this childhood along – keep wishing the child in you a peppy good morning and a cheery good night.
Childhood memories are the best – they live forever. We feel so so nostalgic thinking about our childhood pranks. We too had our share of fun – more fun…we used to eat under the shades of the trees, at times a crow would come and steal the piece of cake right from under our nose, right out of our tiffin boxes. What cheeks! But, trust me that was fun.
We would stand in assemblies under the hot sun and curse the morning assembly. OMG!  Prayer, thought for the day, pledge, news, principal's speech. National anthem. We would swoon down there. All the same, the amount of Vitamin D our body enjoyed – yes, the Sun – and the feel of the sunshine on a cold wintry morning was just awesome – like a morning kappa hot brewed coffee.  We had PT periods where we would play in the huge grounds – basketball, dodge ball, football, throw ball, shuttle, kho-kho, kabaddi, races – running, 100 mts. 200 mts. Marathons, skipping…Indoor too – table tennis, Ludo, snakes and ladders, carroms, lexicon, and in between bouts of antyaksharis, jokes, recitals, dumb charades. On no, where have those days gone.
Evenings again games, with friends. We never had mobiles, we never knew Facebooks or WhatsApp's. Instagram? We only knew telegram as we had to write the format in the English Grammar tests. 😀
Children, look at yourselves now…. you are always wired, glued to mobiles. If we look at you, we feel u are robots or software employees with lappies and mobiles and headphones leading stupid sedentary lives.
I implore you to come out and enjoy the bounties of nature which is now depleting at a faster rate as much as your childhood is. The sound of a waterfall, a small rivulet, the feel of water droplets during monsoon on your faces, the first rays of the sunshine, the green patch of land that you only watch from your balconies, the muddy boots, the echoes, the call of a cuckoo, the chirping of birds, the feel of a wet ground. These are bounties of nature – matchless – Just feel 'em!
Also, be competitive, the world is a vicious circle now. Have faith in humanity. Face challenges. Aim at success. You are the future….
Cheers and God bless!
Here's wishing you days and days of fun, sunshine, good cheer and health.
Here's also praying that no child in the universe is deprived of food, love, education, care, health and childhood.
Loads of love, hugs n tugs,
Team ZOYLU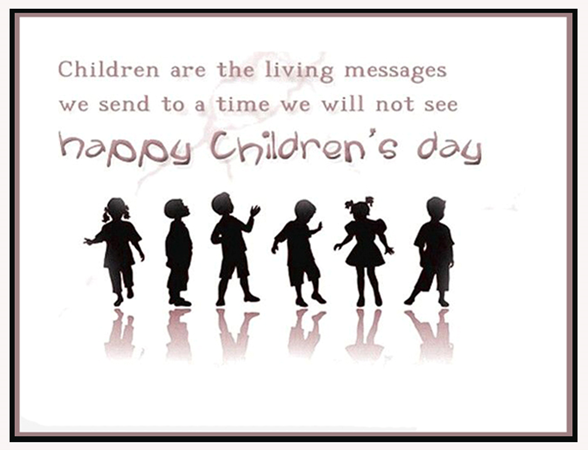 You are the world, you are the children, you make a better day